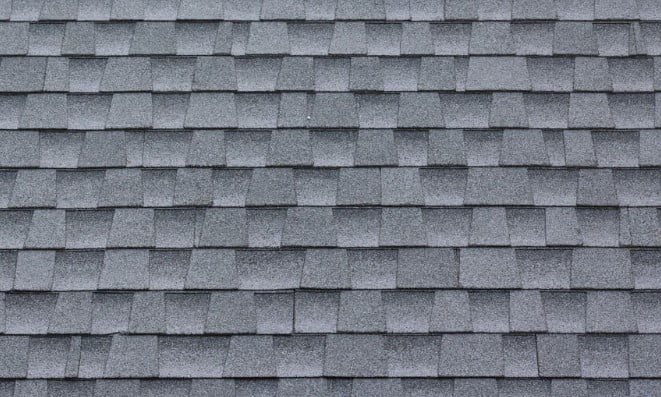 What is GAF Roofing Material
If you do not know, GAF is one of the most popular roofing brands. In fact, their famous asphalt shingles are a staple in many modern homes. However, is GAF Roofing Material really the best out there, or is their fame misleading?
If you need help installing GAF roofing materials, call My Titan Construction at the number above.
What is GAF Roofing Material
To start, GAF is most known for its shingles. Indeed, their Timberline asphalt shingles come in various styles and colors. These shingles are a mix of fiberglass and asphalt.
Notably, GAF has been around since 1886. During this time, they continue making their famous roofing shingles and have grown into one of the most popular roofing companies.
GAF's shingles are manufactured, not made naturally. Due to this, they are made consistently for optimal performance every time, so every shingle is as dependable as the next. So, you can be sure that you are getting the best shingle every time you order from GAF.
To note, almost all GAF shingles are made of asphalt, glass fibers, and mineral granules. When asphalt is combined with fiberglass, it makes a water-resistant and very durable shingle that lasts a long time.
The Good of GAF Roofing Materials
As seen above, there are many great benefits to installing GAF roofing materials. However, there is more you should know about.
First, they offer greatly enhanced warranties. In fact, coverage of some of their best shingles can go up to 50 years. Also, you can get warrantied on the workmanship. If your shingles break due to bad installation, you are warranted up to 25 years max.
Second, GAF offers many kinds of their signature shingle. Depending on what you need, you can find solar-protective shingles, upscale shingles, stain-resistant shingles, and many more. Indeed, this variety makes it one of the most accessible brands out there for shingles.
The Bad of GAF Roofing Materials
Despite these benefits, there are some downsides to the famous shingles. While being one of the biggest shingle brands of all time, there are still some things that turn people away from Timberline shingles.
Firstly, not all roofing contractors are certified as "Master Elite." To explain, this is a certification that GAF gives so customers of certain roofing contractors can get the full 50-year warranty. However, only about 3% of contractors have this certification.
Second, there can be issues if the GAF shingles are not installed well. Indeed, if the shingles or adhesive are applied at the wrong temperature when the granules are applied, granule loss could occur and decrease the quality of your roof.
GAF Installation
Of course, buying and installing GAF roofing materials costs money. While prices are bound to change, here is a breakdown of some of GAF's most popular products:
Three-tab – GAF Royal Sovereign: $62-$78 per 100 square feet
Average dimensional – GAF Timberline: $115-$125 per 100 square feet
Best dimensional – GAF Timberline Ultra HD: $120-$145 per 100 square feet
Designer – GAF Woodland: $150-$160 per 100 square feet
As seen above, many of these shingles have different designs and purposes. If you have trouble choosing, talk to a contractor to find which shingle best fits your house.
Also, consider what labor will cost. On average, installation labor will cost between $125-$250 per 100 square feet. Plus, factor in paying for accessories such as deck paper, moisture barrier, and cap shingles, which are featured on all roofs.
FAQs
Still, we know you may have some questions about GAF roofing materials.
How Long Do GAF Shingles Last?
On average, GAF shingles last around 15-25 years. Indeed, this is not as long as some materials like cedar, metal, or copper, but they are more durable and affordable than these other materials.
Are GAF Shingles Made in the USA?
Yes, GAF was founded as the Standard Print Company in 1886. Ever since, GAF has been manufacturing in the US, with over 34 plants in the country.
Is It Easy To Install?
Indeed, GAF shingles are easy to install. However, it is still a job for a pro most of the time. If you are thinking of doing it yourself, have some people help you out since it will still be a long process. Otherwise, consider hiring Titan Construction to install your new shingles.