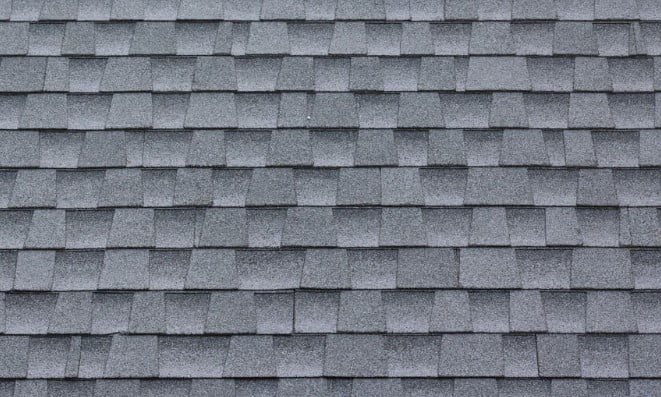 Wood Window Restoration & Repair
Windows are one of the most defining architectural features of any home. Windows let in ample sunlight and regulate the temperature through ventilation. In fact, wooden windows are the most common window types. In addition, they are sturdy and have a long life. Wooden windows give a vintage flair to the house and come in different shapes and sizes. Moreover, the wood patterns add extra shine and complement the beauty of the home. Indeed, losing an excellent wooden window can be a daunting experience. Nonetheless, neglecting wooden window maintenance can cause damage to them. It would be best if you get a wood window repair as soon as you detect any signs of damage, such as termite infestation or wood rot due to worn-out paint letting in the moisture inside the wood.
Wood rot makes the wood hollow from the inside and takes away its shine and glow. Repair and maintenance are crucial to make the wood durable and attractive again.
Wood Window Repair: How do you restore wooden windows?
As your wood windows get old, they develop wood rot and lose their shine. You should know exactly when to repair the windows and when to replace them. You should consult a professional who will give you an idea of the best possible scenario. Most of the old wooden windows used high-quality woodwork, which only requires a little finishing and paint to get the signature glow back. But if there are signs of damage in the wood itself due to dents, broken sash, glass frames and rotten or termite-infested wood, then replacing it with a new one would be the best choice. Hire our experts at Titan, who will restore and repair your windows in no time and without any hassle.
Wood Window Repair: Basic repairing mechanism of wood windows
The first thing the professional will do is analyze the damage suffered by the windows. The professional will tell you all the details about where the actual problem lies and how much restoration and repair are needed. Most vintage wooden windows have a simple yet distinct aesthetic value. So, the first priority is always to restore the window instead of replacing it with a new one.
Once the assessment is over, the professional take the wooden window apart and disassembles it. With sand paper we remove the old paint and also take apart the fixed glasses in the wooden frames. The wooden frame is cleaned through scraping and coated with epoxy resin to fill up the tiny gaps to not let in any moisture. Using this method helps seal the holes and crevices in the window panes. The resin hardens the wood and brings back its strength by making it sturdy. After this step, check for any cracks in the wooden frame that must be patched.
Once the holes are filled completely and the wood is hardened with resins, it is coated with primer. The next step is reinstalling the glass into the window panes, and laying down a layer of glazing into the window frame to put back into its place. Using paint we cleanly cover the wooden window and give it a fine texture while matching the color of the home's overall look.
Doing weather stripping after the restoration of the windows helps save them from any water damage. If the problem only relates to a vibrating glass pane, but the wood is in good shape, only partially coating the frame and swapping the glass and sealing it with putty solves the issue. Once the repair and restoration is complete your home gets a brand new look.
Wood Window Repair: Giving a customized modern look to your wooden windows
If you are getting a wooden window repair, then it is the perfect time to customize it with a little contemporary touch. In addition, you can incorporate modern features in your old window to increase its insulation and use double-sided glass with UV protection features. Moreover, you can take a moment to add better features to your windows. For example, if the restored window is a single-hung window, we can convert it into a double-hung window to increase its functionality. Maintenance of double-hung windows is quite easy since both the upper and the bottom sashes move independently.
Casement windows are one of the most common types of windows found in most homes. You can consider replacing your casement windows with sliding windows if you want a more ergonomic revamp of your earlier wooden window.
Schedule Repair Consultation with Titan
Repairing a wood window requires professional tools and skilled workmanship to complete the job with finesse. Professional expertise ensures the durability of the wood window to stand the test of time. Moreover, you get a proper warranty in case of any future repairs or replacements. We at Titan provide you with all the wood window services that you need. We have a dedicated team of professionals who specialize in fixing all wood window-related issues. In addition, our experts taken care of all the repairs and replacements after diagnosing the issue. Not only do we install new wood windows, but we also repair existing windows. Our affordable services turn your damaged wood window as good as new. With our careful guidance and dedicated team of experts, you can get attractive wood window options within budget. Give us a call to schedule a consultation! We serve in your nearby areas:
Wheaton | Warrenville | Shorewood |
Plainfield | Naperville | Darien
Joliet | Manhattan | Barrington | Palatine
Schaumburg | Aurora | Lisle
Hinsdale | Oak Brook Romeoville |
St. Charles | Villa Park |
Orland Park | Orland Hills | Tinley Park
Minooka | Morris | Ottawa
Lockport | Lemont | Mokena
New Lenox | West Chicago
Palos Heights | Sugar Grove
So, if you happen to be someone owning an establishment in these areas and want a wood window repair, then contact Titan now.