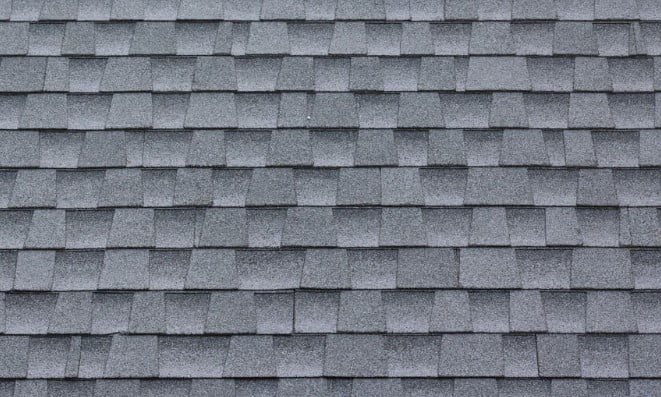 Glass Repair & Replacement For Home
One of the most common residential repairs is related to window glass. At Titan, we're committed to providing the best glass door services to homeowners. We provide home glass repair, replacement, and installation at your doorstep. Seek our professional glass doctor assistance and experience complete peace of mind. We specialize in all glass-related repair work. It includes restoring cracked glass windows to installing new glass sliding doors and windows across your home. Our team is well-qualified with a great track record in delivering the best-in-class services across our local serving areas.
Home Glass Repair Services
Windows can be damaged because of different reasons. It could be if a nearby tree branch falls on it, a baseball breaks the window pane or any other damage. Any damage to the window compromises the safety of your home and spoils the beauty of the exterior.
As a result, homeowners should hire professional window glass repairers like us for help. Be it any type of home glass repair job, we do it all in the least time possible.
Our workmanship comes with a warranty. Our team ensures that you get quality service right at a discounted price with us. Here is a list of the home glass services that we provide.
Home window glass repair, replacement and new installations
Shower doors and tub enclosures
Custom tabletops
Glass shelving
We also fix glass damage involving your bathroom doors, tabletops, and sliding doors. With regular care and maintenance, your home glass windows will remain in the best condition.
Glass Doctor: Bathroom Glass Fixtures
Glass fixtures give an elegant makeover to your bathroom. They are practical but add more beauty to your bathroom.
Some common bathroom glass fixtures are
Glass partitions
Glass shower doors
bathroom vanity mirrors
Bathtub enclosures
Hire a professional who will help you choose and install bathroom glass fixtures. Fast and efficient, our team knows the job inside out.
Glass Doctor: Custom Tabletops
Glass table tops are an important part of your interior decor. Get custom tabletops and make upgrade your home like no one else with our professional team.
We can repair or replace your old and damaged glass shelves and table tops. We are qualified and trained to do premium-quality glass jobs. Our team carries glass repair tools and equipment to the job site.
Glass Doctor: Window Screens & Screen Doors
Window screens are delicate and need regular maintenance to protect your home from harmful UV rays. Glass tinting and reinforcement with window film increase its durability and complement it with UV protection properties.
Our team helps with home window tinting and films that improve home security and privacy. We are industry experts and it shows in the work.
Glass Doctor: Glass Doors and Railings
Glass doors add to the flair of the home. They are simple and aesthetical. They improve your home's functionality and give it a grand look.
Glass railings are essential for keeping your deck, stairs and balcony secure. They are sturdy and make your feel secure without blocking your view.
Consult us and get a creative design for glass doors and railings for your home. Our team has the tools and equipment to do the job. You can sit back and relax.
Glass Doctor: Emergency Home Glass Services
Glass is integral but fragile too. Any glass damage can harm you and your family members.
Hire our home glass services for regular and emergency glass services. Be it your glass windows, glass tables, shower doors or anything else, we can help.
On the visit, our team secures the job site to prevent any damage from broken glass. We do the necessary repairs using the latest tools and equipment.
We take all safety precautions during the repair work. Our services are available 24/7. We will be at your doorsteps in the least possible time. We will not leave the job site until you are 100% satisfied.
Trust the glass repair experts and experience complete peace of mind.
Schedule Home Glass Repair with Titan
Repairing a glass structure at your home requires professional tools and skilled workmanship. It restores the durability of the glass structure. You get a warranty on future glass repairs or replacements.
We at Titan provide you with all the glass repair services that you need.
We have a dedicated team of professionals who specialize in fixing all home glass-related issues. Our team diagnoses and fixes every glass problem. Be it glass repairs or replacements, you can trust us.
Our services are competitively priced. We are honest and transparent in our pricing. Give us a call to schedule a consultation!
Presently, we serve in your nearby areas so that you can hire us, in less time. Our serving areas are:
Wheaton | Warrenville | Shorewood |
Plainfield | Naperville | Darien
Joliet | Manhattan | Barrington | Palatine
Schaumburg | Aurora | Lisle
Hinsdale | Oak Brook Romeoville |
St. Charles | Villa Park |
Orland Park | Orland Hills | Tinley Park
Minooka | Morris | Ottawa
Lockport | Lemont | Mokena
New Lenox | West Chicago
Palos Heights | Sugar Grove
So, if you or anyone you know is searching for glass repair services in these areas, then contact Titan now.