Naperville Construction Services
Titan services are in a town near you. Go ahead and give us a call to see if we can help you!
Contact
Our Reviews
The Most Experienced Roofing Contractors In
Naperville, Illinois
Titan Construction is an experienced and dependable construction contractor for your Naperville home.
We know that there are many options to choose from, but you won't ever look back once you choose Titan. We make the entire process of constructing and reconstructing your Naperville home so simple and easy by taking charge of the situation and using high-quality, energy-efficient siding alternatives and roofing installations. Quality is of utmost importance to us when you call us to help with your roof repair in Naperville IL. All of our roofing installation work is done with the utmost care and precision by our very own Naperville professionals.
Titan Construction – A Name You Can
Trust
You might be familiar with Titan Construction because of our roofing installation expertise. We have garnered that reputation by satisfying our Naperville, IL clients by helping them in protecting their homes from the outdoors using the best solutions on the market.
Even the sturdiest roofs can grow weak with time, and the Naperville stormy weather sure doesn't help! The roof is arguably the most important part of your home's infrastructure, and Titan offers the best solutions on the market with our super quality roofing installation and repairs.
When it comes to construction facilities in Naperville, there is no one quite as good as Titan Construction.
Proudly Serving
Naperville
If you're searching for the best commercial roofing contractors in Naperville, you've come to the correct place. We are the ones you should be calling if you're looking for a home or commercial roofing company in Naperville that helps you install the best quality roofs, siding, windows, and more!
Call us immediately if you need a crew that can assist you with renovations for your Naperville, IL property! We are convinced that you will be delighted with our services because we have 24 years of expertise in the field.
Naperville, the city where it rains even in the driest month of February. Combine this with a leaking roof, and you have got a major problem on your hand.
But you can avoid this situation if you keep safe with a quality roof repair in Naperville IL. And we at Titan Construction can help you in getting your roof in its top shape.
We are amongst the most prominent companies in Naperville that offer the best quality of construction services that include roof repair and installation, siding, and windows installation.
But that's not it! We also provide gutter, soffit, and fascia installation, garage door installations, painting, and drywall services. We are the best Naperville roofing company providing all house repairs, maintenance, and replacement services.
Just give us a call and we will happily assist you.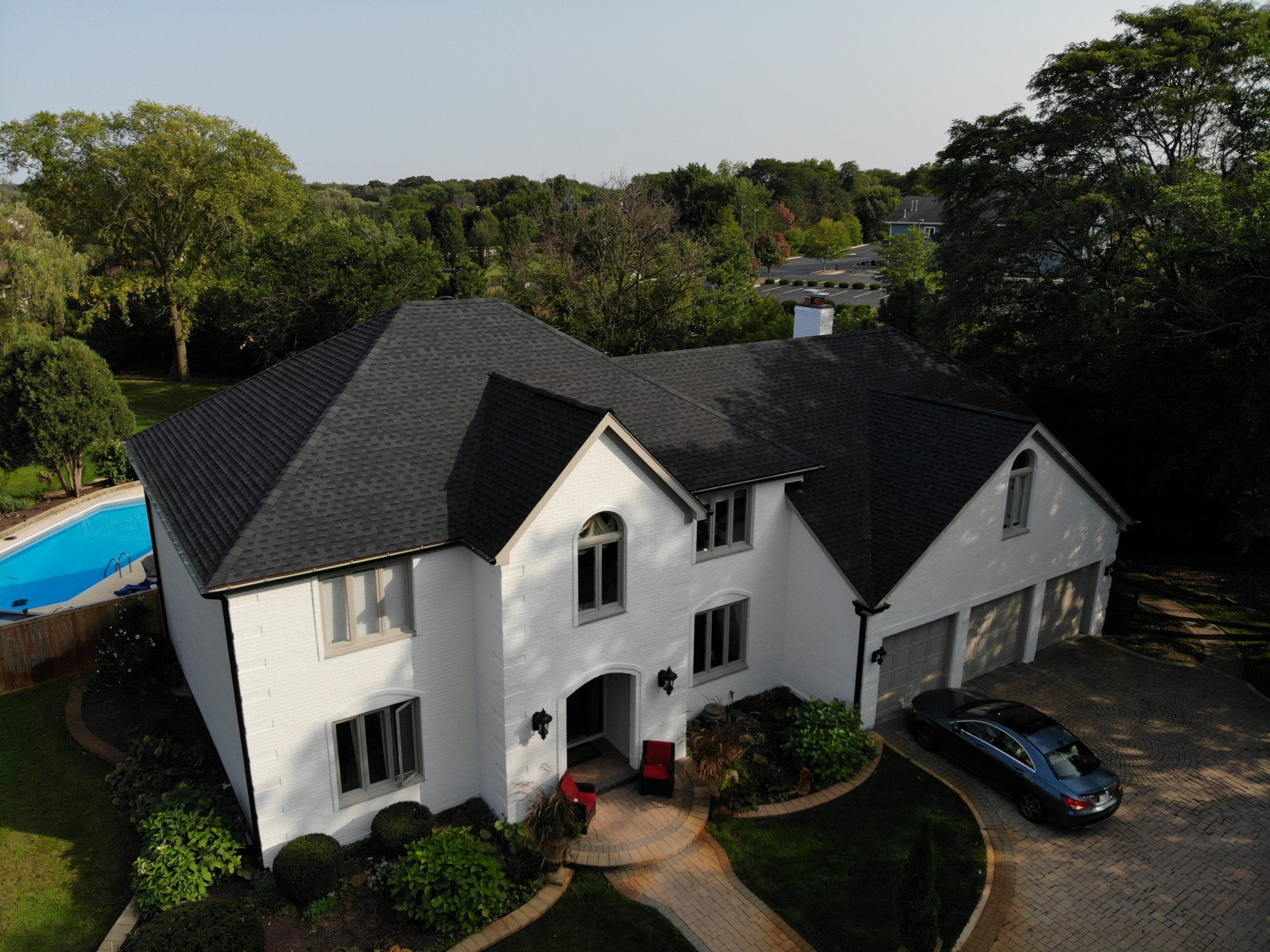 The

Titan

Approach
At Titan Construction, you will experience a new level of care, skill, and professionalism that you have never experienced before. We undertake every roofing repair and siding installation like it's the only project we are heading, so you always feel prioritized and in the loop. Our skilled Naperville team approaches every construction project with an open mind, a collaborative spirit, and a thorough understanding of our customers' specific factors and long-term objectives.
Solid construction and excellent on-site administration are the foundations of our company. We provide our clients with the knowledge and resources of a large firm while preserving a startup model with top-down engagement.
Unlike other companies that focus more on making profits, we at Titan Construction follow a customer-centric approach.
For us as roofing contractors Naperville IL our profits come second to the needs of our esteemed customers. We make YOU a priority always!
We have always taken immense pride in our customers whether old or new. Creating strong and long-lasting relationships with our customers is crucial to our Titan approach.
To ensure the same, we have developed a team of certified professionals who are experienced to provide our top-notch services such as roofing Naperville to our customers. They follow the core values of open communication, maximum customer satisfaction, and safety quite diligently.
We will ensure that your house is in the right shape and protects you for years to come!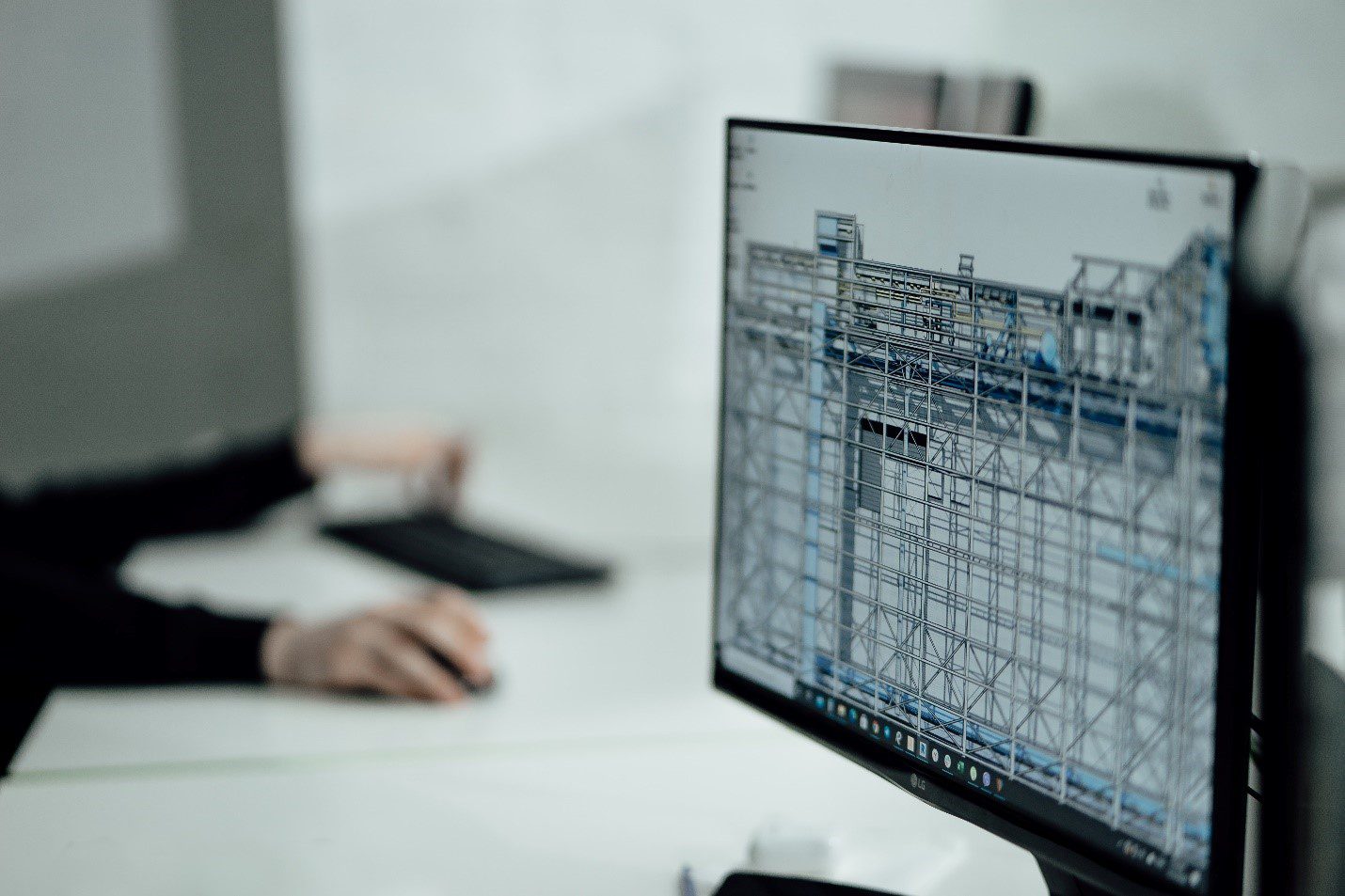 Our

Philosophy
Our philosophy is to work diligently to ensure that our clients' projects are successful. As a dedicated construction company, we work directly with our clients and project partners. To the advantage of our clients, our employees are continuously learning and adapting to the needs of modern technology and highly specialized construction processes in a collaborative manner to this great city of Naperville. Choose us to help with your next project whether it be siding or roofing in Naperville IL.
We are committed to improving the lives of our employees, customers, and communities. We are proud of our capacity to connect, unite, and use our worldwide resources to generate opportunities for residents in the communities where we work.
We don't just develop buildings; we also establish trust.
Once you have approved our proposal, our Naperville roofers will get to work right away!
So, no matter the size of the construction issue, we at Titan Construction have got your covered.
Give us a call now!
Our
Services
Titan Constructions provides the following services in the Naperville, Illinois area:
Doors Installations and Repairs
Fascia
Soffits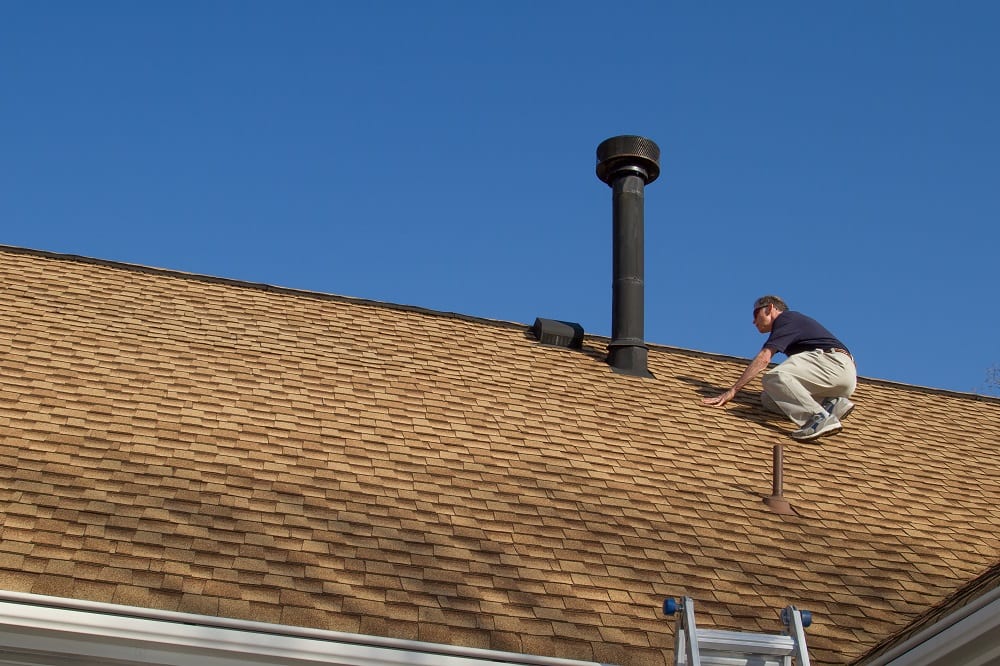 Signs

You Need Titan Construction To Come To Your Rescue

If you see these signs of wear, tear, and damage in your home, you might need Titan Construction to come and take a look!
Twisted Siding
Warped panels, particularly common in wood siding, are a strong sign that your home needs replacement. Titan Construction can help you examine the sidings in your Naperville home to see if any of your building's siding is soft or flexible, as this could indicate water ingress or pest infestation.
Mold and Mildew On Your Siding
From within, you might be able to see it's time for new siding. Water and humidity are seeping in via the exterior, as seen by mold, mildew, and flaking paint or wall. If the issue has spread to the interior, it's time to upgrade your siding by calling Titan Construction for siding replacements in your Naperville home.
Roof Water Leaks
Roof water leaks are arguably the most prevalent roofing issue that Naperville homeowners face. There are almost as many explanations as there are roofs, ranging from fractured flashing (those thin, weatherproofed bits of metal created to keep water out) to damaged shingles, tiles, or slate.
Water Puddles on the Roof
When water pools or forms little puddles on your Naperville home rooftop, it might lead to long-term concerns. As time passes, these puddles can weaken the roof, leading to permanent roofing damage that Titan Construction can fix.
Messy Caulking in Windows
Caulking is the clay-like sealant that you'll find around your windows to help seal gaps and keep insects and the environment out. Caulking can't do what it's supposed to do the job if it's applied incorrectly. While there are various reasons why your caulking may be sloppy, two of the most common causes are a hasty job or insufficient cleaning. However, we can help you with window installation and repairs in your Naperville home to get working properly in no time.
Repairing Your Roof Has Never Been This
Easy
Keeping up with changes in the roofing installations in Naperville has become quite a challenge. Everything has changed and is still changing, from waterproofing to sealants to roofing materials. Today's contractor must be knowledgeable about new synthetic materials, chemical substances, and machinery, as well as personnel training, safety, and customer support.
The good news is that we are roofing experts in the Naperville region dedicated to easing the process of building and repairing your home. Whether you need residential, corporate, or commercial roofing repairs in Naperville, we're the ones you should call.
Let's look at some of the roofing services we provide that include roofing installation and roofing repairs.
Roof Installations
Looking to install an aesthetically pleasing roof on your new home that can weather the infamous Naperville storms without so much as a scratch to them? Then look no further!
Titan Construction has been proud to be in the business of making dreams come true for a long time. No matter what kind of roofing work you want to be done on your dream home, Titan is there to fulfill it!
Roof Repairs
Nobody likes a leaky roof, and the way it rains in Naperville, even the best among us can have some roofing concerns. At Titan Construction, we are experts in roofing repairs of all kinds and can help you get that roof leak fixed before it becomes a nuisance.
Titan is synonymous with quality craftsmanship and superior quality roofing installation and repairs in Naperville, IL.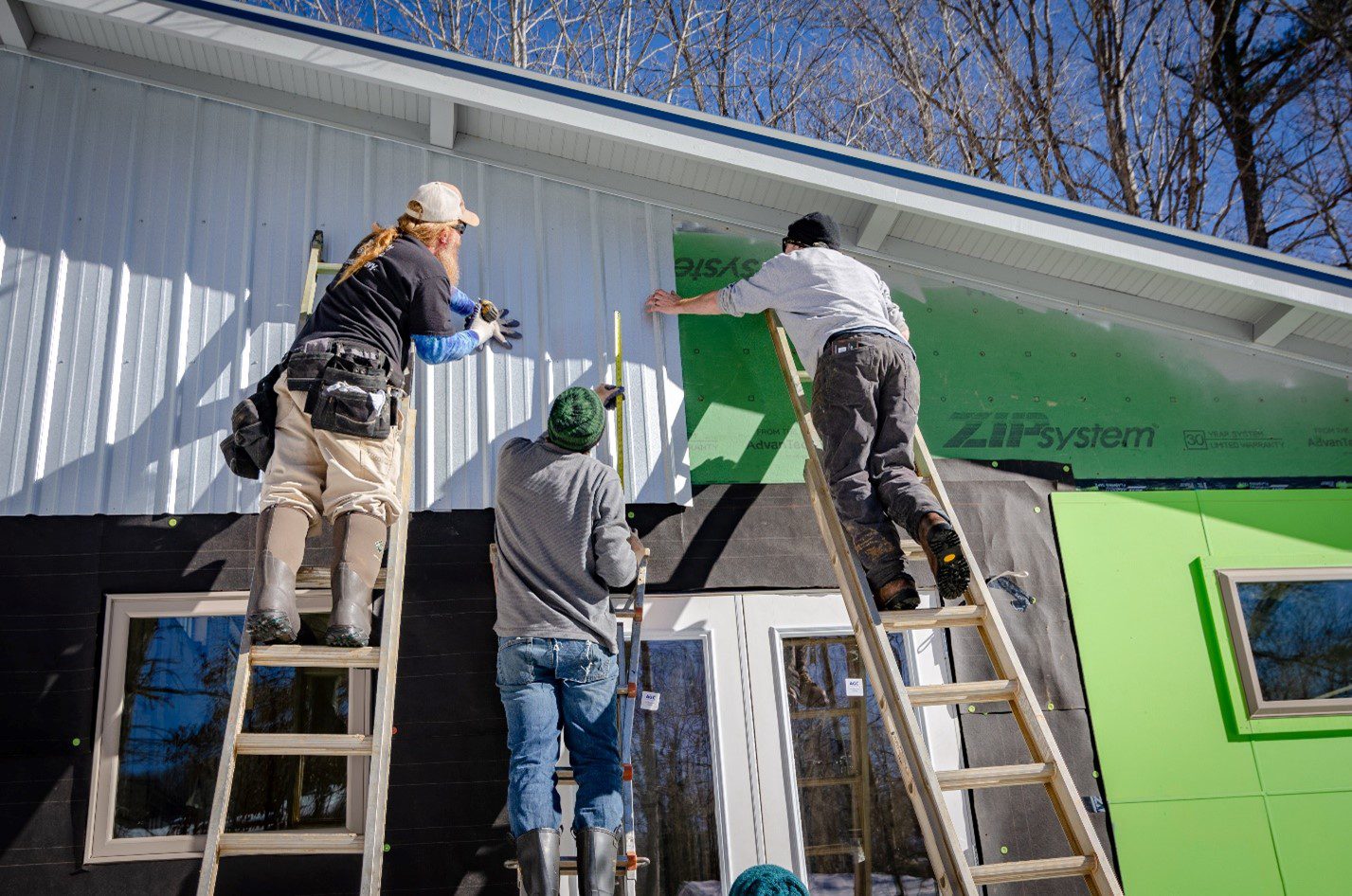 Side With Titan For The Most Durable Siding Construction and Repair In Naperville
If you're looking for a siding replacement or repair in the Naperville area, you need to find local siding installers who understand the specific needs of your home. Thankfully, Titan Construction has more than 24 years of siding installation experience and offers personalized, innovative sliding installations and repairs that will help you get the most out of your property.
Choosing a siding installation for your Naperville home is a significant investment, so you want to choose the best for the job. Luckily for you, Titan Constructions are expert at siding installations and repairs, and we can help you choose the best siding solutions for your home.
Why Choose Titan Construction to Install and Repair Your Naperville Home Windows and Doors?
Titan Construction is dedicated to providing exceptional customer service. We want you to be able to unwind while we take care of everything and handle the window and door installation repairs to your house.
To ensure a seamless job, we begin with a comprehensive preparation method and only utilize the best proven available materials. Our window and door installers are the best in the Naperville area and have a wealth of knowledge and expertise. Our skilled project leaders keep everything in order and ensure that each job is completed successfully.
If you're looking for a siding replacement or repair in the Naperville area, you need to find local siding installers who understand the specific needs of your home. Thankfully, Titan Construction has more than 24 years of siding installation experience and offers personalized, innovative sliding installations and repairs that will help you get the most out of your property.
Choosing a siding installation for your Naperville home is a significant investment, so you want to choose the best for the job. Luckily for you, Titan Constructions are expert at siding installations and repairs, and we can help you choose the best siding solutions for your home.
We Are Experts In Window And Door Repair In Naperville, Illinois
In the entire Naperville, we are the go-to experts for windows and doors. Our work is done with pride, honesty, and integrity, and we strive to accomplish each project to excellence. Our clients receive the best service quality on their doors and windows installations and repairs in the Naperville area.
Why Your Soffits, Fascia, And Gutters Should Be Installed and Repaired By Titan Construction
Titan Construction understands that new windows, doors, and siding construction may dramatically improve the appearance of your home. The significance of keeping your soffits, fascia, and gutters, on the other hand, cannot be overstated. These elements not only give your Naperville home's exterior a unified aesthetic, but they also conserve resources and protect them from harmful trapped moisture and issues with seepage.
Titan Constructions has been providing excellent customer care and improving the exteriors with sliding construction and reconstruction of homes in Naperville. Our residential exterior contractors will assist you in choosing the best solutions for your home's individual needs. We are the soffit, fascia, and gutter specialists. 
Gutter Cleaning
Cleaning your gutter system is essential for keeping your house or company clean and hygienic. The elimination of debris from gutters, outlets, and roofs is included in our gutter cleaning process, as is an evaluation of your guttering for repairs such as leaky angles or missing fittings. We are qualified to handle all your gutter cleaning and restoration needs all year round.
Soffits And Fascia
Soffit and fascia are the finishing touches to your home's exterior, giving it a traditional look. While new siding makes a big statement, don't underestimate the impact that soffit and fascia can have on a home.
These materials provide value while removing the need for painting. Titan Construction employs soffit materials that are available in vinyl or aluminum, with aluminum fascia that matches the color of the soffit. Because we are the soffit construction and repair experts in Naperville, you can consult us any time you decide to install soffits and fascia in your home.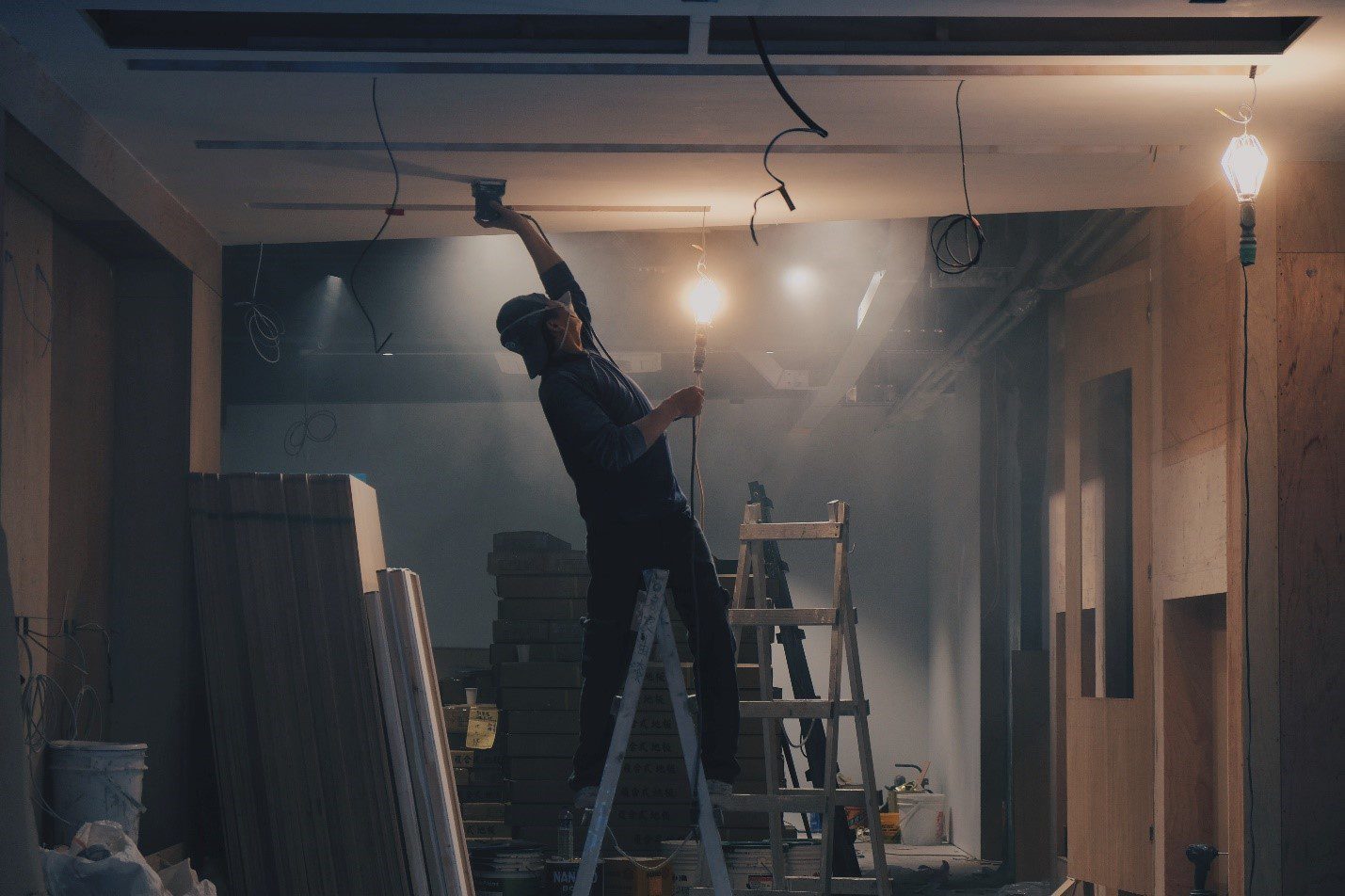 Remodeling Your Home? Titan Is Just One Phone Call Away!
Remodeling your home can be very costly. Titan Construction and Roofing strives to provide you with the perfect home at a reasonable price. Our primary objective is to assist you in getting the work done on your property using high-quality products and trained labor without overcharging you.
We pledge to never compromise quality in the name of saving money. We provide guarantees on our work, so you won't have to pay to fix it if something goes wrong. We promise to complete the job correctly the first time.
Even the best siding materials are only as great as their installation, and when you work with the qualified, skilled staff at Titan Construction, you can get the best in outstanding services and top-notch siding solutions.
Give us a call now to learn more about our siding solutions, soffits, and fascia and how we can customize the exterior of your Naperville home! You can also get a free quote and consultation to see just how perfect of a fit we are for you!
Someday, Everything Will Be Done The Titan Way!
You've come to the right place if you're seeking high-quality exterior home services from a knowledgeable and friendly local Naperville crew.
We specialize in providing exterior home repair and maintenance services in the Naperville, IL area like no one else can. We can assist you with anything from a long-lasting asphalt roof repair to a spectacular replacement window installation anywhere in the Naperville area. We are dedicated to providing high-quality services at reasonable prices, so you can rest assured that we will complete your project correctly the first time.
Boost The Value Of Your Property With Titan Construction
Siding not only improves the appearance of your home but also increases its value. The value of your property will increase as a result of the advantages of putting vinyl siding. Get the top siding contractors for your siding needs to take advantage of this perk. For further information, don't hesitate to get in touch with us.
We employ high-quality siding materials to provide the greatest results. Our reputation precedes us, as we use the greatest siding installers in Naperville so that you can count on us! Choose from a selection of siding services, including stone siding installation, wood siding placement, and fiber cement siding installation.
Why Should You Choose Titan Construction?
If you're looking for a reliable siding contractor to revitalize your Naperville home, you should choose us! When you pick Titan Construction, you choose some of the best roofing and siding experts in Naperville, IL. You will receive some of the best quality services you have ever experienced.
You will also receive the same exceptional customer service that our clients have grown to expect from us, as well as a pricing quote that fits your budget. For additional information or to arrange a free, no-obligation quote, give us a call today.
Undivided Attention
Titan Construction is a small business that is proudly serving its community in Naperville. If you engage with a large organization to install siding on your home, you may not get the same personal touch that you will get from us.
Our excellent contractors are trained craftsmen who adhere to the highest standards of excellence. Furthermore, being a smaller company, we can devote complete attention to you and your Naperville home.
Superior Customer Service
The fact that we have the best customer service in the Naperville area is supported by the fact that we have a large number of repeat customers. Our clients continue to put their faith in us because of our positive approach, precision, and overall commitment to attain the best construction standards.
Open Lines Of Communication
We simplify the hard and stressful building process for our clients by maintaining open lines of communication and providing new ways to create a project that meets or exceeds their expectations.
Throughout the vital preconstruction period, we emphasize adequate strategic planning and budgeting to avoid the possible problems that frequently develop during construction.
With Titan- Satisfaction is Always Guaranteed!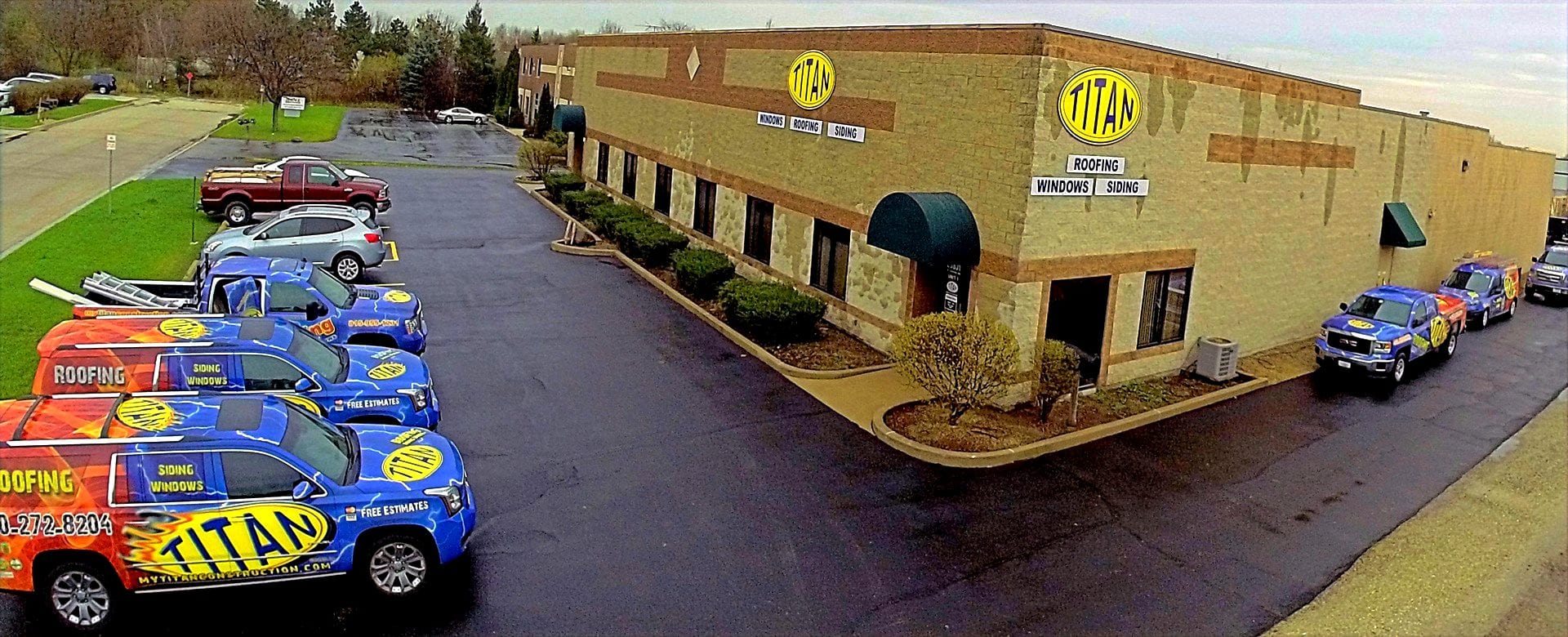 Communication is key
We will communicate with you regularly providing statuses of the installation. Each installation is assigned a supervisor that inspects the project. This is to ensure quality and uncover any areas that may need perfecting.
The Titan team is dedicated to providing our customers with unparalleled efforts, work ethic, quality, and integrity. Our goal is to give you peace of mind, let us worry about your home so you do not have to!